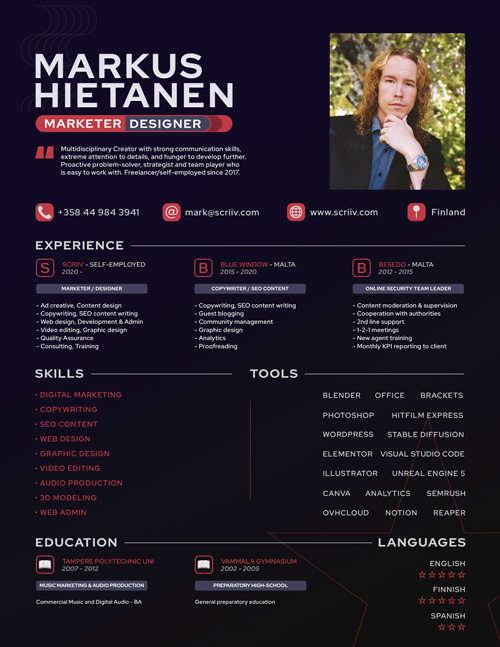 Hi! In case you're looking for my latest CV, please click here to open the PDF.
What do I do? 
Videos about 3D, VFX, AI, Video editing, tutorials, being self-employed, building a personal brand and making money and so on.
Maru Hieta is my alias on social media.
Where do I live? 
Currently moving! In Finland for a while with my wife and then relocating to Spain. 
How do I make a living?
I have my own marketing & online media business, SCRIIV. I earn money by doing copywriting,  SEO, web design, video editing, social media marketing. And so on.
Check out SCRIIV.
Want to talk with me? Send an email to mark{át}scriiv.com